This is my Evo IX MR with a 2.3L stroker built by MAPerformance (custom wood ramps courtesy of my very tolerant wife who lets me have race cars). Car is mostly engine mods (FP Green turbo, ported head, ported intake manifold, 3" Exhaust with an external wastegate, cams are 274's, etc...). She made 450 WHP/470 WTQ at MAP on E-85 at 32psi. Has a built 6-spd. Only suspension mods are lowering springs on stock dampers and polyurethane suspension bushings.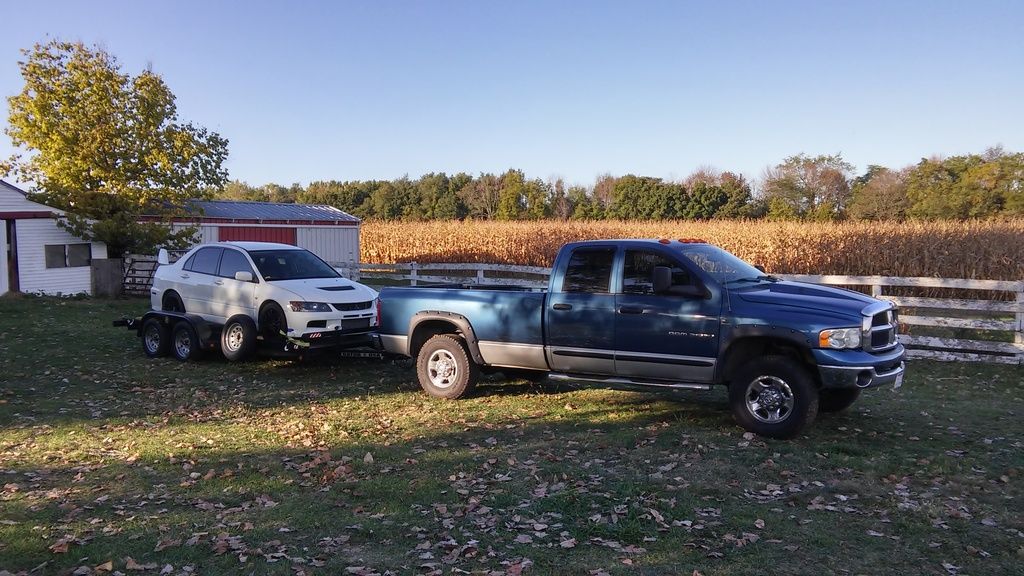 With Blue Bianca the muthaf***in' tow truck!!!
Took her up to Nelson Ledges Race Course in Northeastern OH in October (pics above). Only other track I have run with her was Brainerd in MN a few years ago. Have been doing autocrosses the last couple of years to hone my skills (or something) and finally grew a pair and took her to the track. Definitely convinced me that I want to be on the track. I can see what people mean when they say that some of the skills are transferrable from the auto-x pad to the track, but they are definitely two different worlds. The Evo ran great at the track. People timing me from the pits (super accurate, I know) said I was doing around 1:19's, which is apparently pretty respectable for that particular track. Video (below) seems to confirm that I was pretty close to those times during the couple laps I got without traffic.
https://youtu.be/Fpu3sQ6Atuo
But, being a Mechanical Engineer, I obviously have to have a project. So, I am working on this.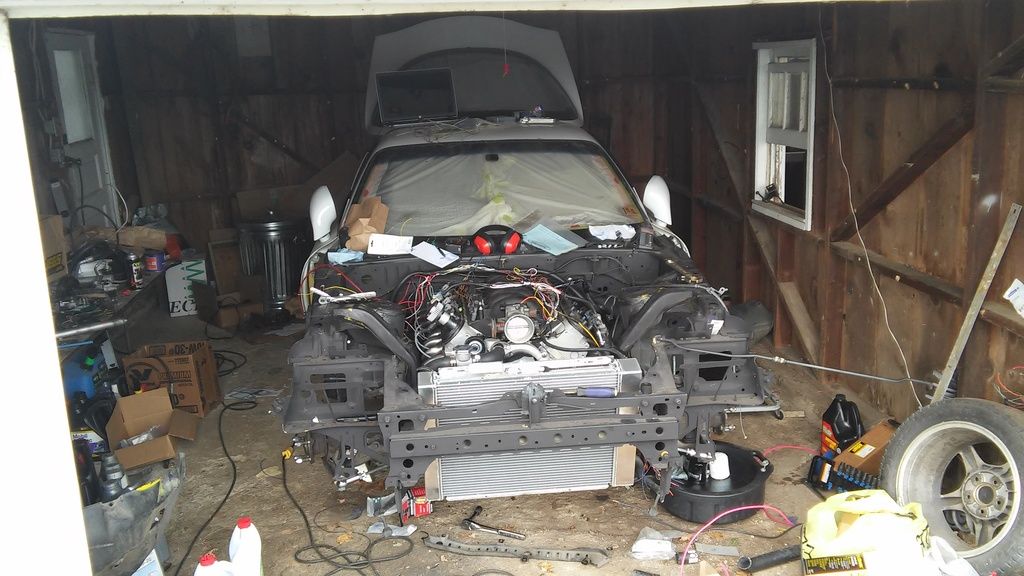 This will be my dedicated track car. I love the Evo very much, and she is very capable, but still way too nice of a car to not continue to be my cool street car. The RX7 will be lighter (because gutted) and better balanced, hopefully more overall potential. Put an LS1 in it because I am against Doritos. Nothing too fancy with the engine, trying to keep it as totally stock and reliable as possible for now. I can't wait to start working toward my TT license. I have truly enjoyed every second at the track so far and hope to enjoy some good times with all of you this coming year!