From the rules
7.14 Suspension
7.14.3 Ford Racing M-5638-B or M-5638-C front lower control arm bushings are permitted.
Here's the parts and how to save half..........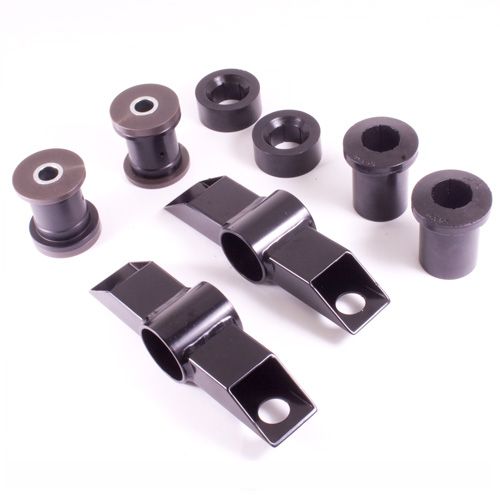 2005-2013 MUSTANG COMPETITION FRONT BUSHING KIT M-5638-C Kit Suggested Retail Price $589.00 (my cost $412.50)
• Low drag front lower control arm bushing kit for 2005-2013 Mustang
• Original equipment on 2013 Mustang Cobra Jet and Mustang Boss 302S
• Fits Mustang Boss 302R, FR500C, FR500S, 2005-2013 Mustang GT, V-6, Shelby GT-500 and 2011-2012 Mustang Boss 302
• Allows wider range of caster adjustment than stock.
• Smaller and lighter that production bushings – ideal for header access
• Low drag removes the bushing as a damping force allowing suspension to be better "dialed-in through shock tuning
• Increased stiffness for minimal suspension deflection
• Increased steering response
• Includes Delron/Aluminum bushing with mounting bracket
• Recommended for off-road use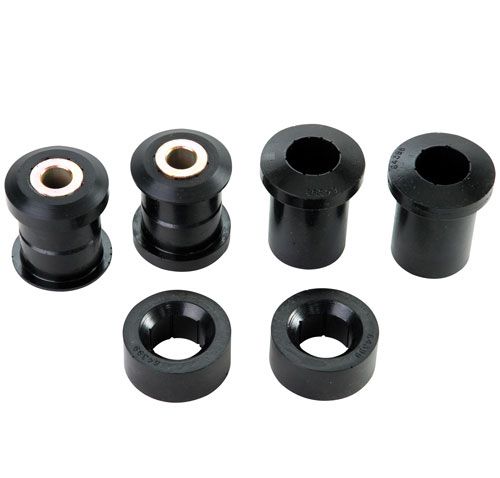 FR500C BUSHING KIT, FRONT M-5638-B Suggested Retail Price $43.95 (my cost 43.10)
• Service replacement for Mustang FR500C Race Car M-FR500-C
• Fits lower control arm M-3075-R
• Use with FR500C caster adjuster M-3052-R1
Mustang Caster Adjuster FR part Number M-3052-R1 (this is the bracket only); the FR500C, Boss 302R and Boss 302S used this but it's no longer available from Ford Racing.
There are however two left on eBay for $220.00

FR500C CASTER ADJUSTER
• Service replacement for Mustang FR500C Race Car M-FR500-C
• Allows for the adjustment of caster on FR500C
• FR500C Front Bushing Kit required M-5638-B
• Bushing kit not included with caster adjusters
So for $220.00 plus the bushings $43.95 you would have the M-5638-C Kit for half price.
http://www.ebay.com/itm/FORD-RACING-MUSTANG-FR500C-CASTER-ADJUSTERS-M-3052-R1-/370227914125?pt=Motors_Car_Truck_Parts_Accessories&hash=item56334da58d&vxp=mtr
Hope this helps someone save a few bucks.
Kind of strange Ford Racing no longer has the cheaper option available…….