Online registration has closed. At track registration available for groups not sold out and will have a late fee.
Event Details:
Night Event
HPDE1-4
NASA Time Trials (NOTE: This will be a non-points TT event but the event will still be eligible for track records and contingency.)
UMS Tuning Time Attack Series
Track
Wild Horse Pass Motorsports Park; West Track
http://www.racewildhorse.net/
20,000 S. Maricopa Road
Chandler, AZ 85226
Enter at "Gate 3" and take the first right after passing the ticket gate
Event Schedule
* Draft posted below
HPDE Tech Inspection
Please print and fill out a tech form prior to arriving to tech
http://www.nasaproracing.com/images/rules-forms/form_hpde_tech.pdf
TT Annual Tech Inspection
TT cars can go through the normal HPDE tech line but need to fill out the annual tech form (not the HPDE form) and bring their log book.
http://www.nasaproracing.com/forms/annual_race_tech.pdf
TT Classing
All competitors classing sheets will be publicly posted here
http://www.nasaaz.com/category/competition-classing/
(classing sheets & dynos near the bottom of each respective page). If your respective series classing rules for 2015 were not published with at least 30 days notice (Example: Honda Challenge), those specific series/classes will still be able to compete under the 2014 rules and/or 2014 classing sheets. All current classing sheets (and dyno if applicable) for TT needs to be posted on the website (links below) or turned in onsite before the first competition session to avoid being up-classed. The preference is to submit classing sheets to Jeff Abrams
jeff@mazdamaniac.com
so he can update prior to arriving onsite.
The most current rules can always be found here
https://www.nasaproracing.com/rules
Time Trial Classing sheets -->
http://www.nasaaz.com/competition-classing/tt/
Classing Time Attack
Make sure you check out this thread
http://forums.nasaaz.com/showthread.php?t=6340
Driver Info / Registration
• Will be located near the NASA AZ trailers (see paddock map)
• If you are not wearing your waiver wrist band you may be asked by Driver Info to sign the waiver again
• HPDE1 will need to "check in" with registration. All other groups will receive their wristbands from their respective Group Leader directly after the Drivers Meeting
• Onsite registration available (with a late fee) for groups that are not already sold out
Transponder Rentals
• Need to be checked out at registration
• Need to be returned to registration within 30 mins of your final session to avoid a late fee
• Time Attack competitors: If you rented a transponder for your TA session, it is only available for your TA laps. If you need a transponder for TT or Race group you will be required to pay for a full weekend rental.
Drivers Meetings / Downloads
The mandatory drivers meeting for all drivers (HPDE, TT) will be held at Driver Info. All group breakout meetings and download locations will be announced by your respective Group Leader directly after the morning drivers meeting.
Timing and Scoring
• Results will be posted on our sign easels at Driver Info. If errors are found, please bring this to the attention of the TT / Race Director immediately to get corrected.
• Please remember to update your member profile with updated car and transponder information -->
http://forums.nasaaz.com/showthread.php?t=6996
Water
The club will have bottled water available for staff/volunteers @ registration. Water is also available to participants and guests @ 2 for $1 using the self serve cash box.
Fuel
• Chevron less than a mile away has all the regular pump grades.
• Loves gas station just on the other side of I-10 has all grades of fuel including 100 unleaded and 110 leaded race fuel.
Spotter by Racer Caster
With this event being a night event, NASA AZ has decided what better time to begin the use of a new notification system being used by NASA NorCal already as well as the NASA National Championships.
Spotter by Racer Caster is mobile app that while on track allows you to see current flagging conditions in both the global and local scenarios. While off track, the Spotter app has an announcement screen that is also the home screen which is used by officials to publish any notifications needed.
NASA AZ will not rely on Spotter as its primary notification source. Flaggers will still be present and they will still be responsible for displaying all flags that Spotter can display as well as several flags which Spotter cannot display.
The Spotter application is available for Android and Apple devices:
https://play.google.com/store/apps/details?id=com.apps.spotter&hl=en
https://itunes.apple.com/us/app/spotter!/id873651484?ls=1&mt=8
A few important notes about Spotter:
a] Spotter is very battery consuming. It is highly recommended that you have a car charger or other power source available while using the application.
b] It is recommended by the developer that the app be kept in the home screen when not on track to minimize data usage.
c] Windshield or dash mount provides the safest use while on track.
Below are some examples of what spotter looks like and how it works.
Home Screen
This screen is where you will see whether you are connected to the closest event, the location of that event, and any announcements that are posted. Additionally, at the bottom is where you launch the on track screen.
Green Flag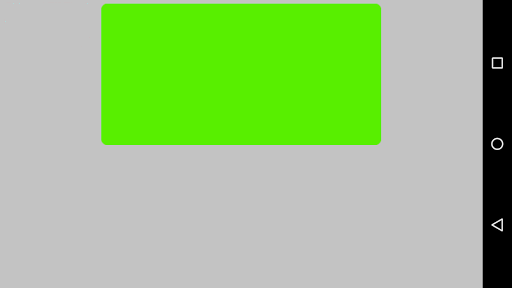 Track Condition = Green, Local Yellow @ Turn 2
The local yellow will flash for a waving yellow, or just come on solid for a standing yellow. The number in the box represents which turn number you may encounter the yellow.
Doulbe Yellow w/ Emergency Flag
The emergency flag is placed in the upper corner and a bit smaller than other flags.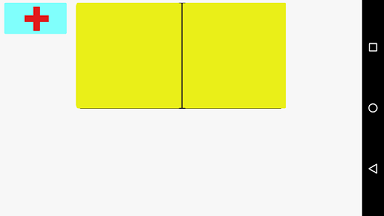 Draft Schedule
0 5:00 PM n/a Gates Open
0 5:15 PM n/a Tech Opens
0 5:30 PM n/a Registration Opens
0 6:50PM 7:00PM 0:10 Mandatory Drivers Meeting at the NASA AZ trailer
1 7:10 PM 7:30 PM 0:20 HPDE4
2 7:30 PM 7:45 PM 0:15 TT (All Classes)
3 7:45 PM 8:05 PM 0:20 HPDE3
4 8:05 PM 8:25 PM 0:20 HPDE2
5 8:25 PM 8:45 PM 0:20 HPDE1
6 8:45 PM 9:05 PM 0:20 HPDE4
7 9:05 PM 9:20 PM 0:15 TT (All Classes)
8 9:20 PM 9:40 PM 0:20 HPDE3
9 9:40 PM 10:00 PM 0:20 HPDE2 - UMS Tuning Time Attack Meeting @ Tech
10 10:00 PM 10:20 PM 0:20 HPDE1
11 10:20 PM 10:40 PM 0:20 HPDE3
12 10:40 PM 11:00 PM 0:20 HPDE4
13 11:00 PM 11:15 PM 0:15 TT (All Classes)
14 11:15 PM 11:25 PM 0:10 UMS Tuning Time Attack
15 11:25 PM 11:45 PM 0:20 HPDE2
16 11:45 PM 12:05 AM 0:20 HPDE1